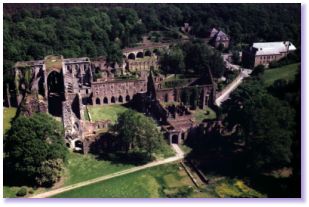 Abbey ruins where Deckers filmed the video for the electronic version of Dominique

Villers-la-Ville

The Singing Nun Story: The Life and Death of Soeur Sourire

The true story of Jeannine Deckers, the Belgian Singing Nun of Fichermont Convent

By D.A. Chadwick

After a bleak childhood void of love and affection, and a brief, unsuccessful bout as a teacher, Jeannine Deckers entered the Dominican order at Fichermont convent in Wavre, Belgium in 1959. As Sr. Luc-Gabriel she entertained the other sisters with the songs she had written on her guitar, Sister Adele. The superiors decided that these merry songs could be used in their foreign missions and on October 24, 1961 Sister Luc-Gabriel recorded 'Dominique' at Philips studio in Brussels.


As Soeur Sourire (Sister Smile) Deckers won the hearts of Europeans and the hearts of Americans as The Singing Nun. But Deckers already harbored doubts about her religious career, believing the monastic life to be outdated and left the order in July 1966.  Philips soon terminated her contract and Deckers found herself without a name and a career as the pseudonym of Sister Smile belonged only to Fichermont convent.

Attempts to record music under the name Luc Dominique produced little income as the world did not recognize the artist under this new name. The questionable contract she signed when she left the convent came back to haunt her when the Belgian tax department claimed she owed an enormous amount of back taxes on royalties earned from Dominique. Already plagued by drug and alcohol addictions, depression and sexual confusion, Deckers begins a downward spiral that will end with her suicide on March 29, 1985 along with her friend of twenty-five years, Annie Pécher.
D.A. Chadwick is a freelance writer living in the Midwest, USA.  She is the author of  five other books.

"....it reads very well--such

good research and such passion for the subject! "  Donna Woolfolk Cross, author of Pope Joan.