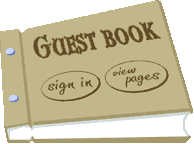 October 17,1933 to March 29,1985

Wavre, Brabant Wallon, Belgium

Media Contact;

D.A. Chadwick

chadwick59@yahoo.com

316-323-0771  USA

Azzato S.A.

rue de la Violette 42

B-1000 Brussels

Belgium

tel : +32 2 512 37 52

fax : +32 2 502 37 29

RCB : 633.744 Brussels

VAT : BE 479 274 030

Bank : Fortis 001-3884458-72

IBAN: BE 38001388445872

BIC (Swift): GEBABEBB 

info@azzato-music.com

Soeur Sourire's Exclusive Guitar Repair Shop

SOEUR SOURIRE

The Singing Nun

Links to Soeur Sourire Photographs, Lyrics and Discography

New 3 CD collection of 60 songs by Soeur Sourire for release April 15, 2009.  

http:\\www.fglmusic.com

Jeannine Deckers on holiday in Normandy--Photo by MBS from the book, The Singing Nun Story: The Life and Death of Soeur Sourire. 

As a young novice, Sr. Luc Gabriel decorated the convent newsletter and calender.

Born Jeanne-Paule Marie Deckers  on October 17, 1933 at 2:25pm in Brussels, Belgium

Died at the Green Horizons apartment building on March 29, 1985 of suicide in Wavre, Belgium.  Discovered on April 1.

The world only knew the smiling nun who captured the attention of Ed Sullivan,  the woman in the white habit  who sweetly strummed her guitar, Sister Adele.  Her real name and face was not revealed to the public.

His broadcast from Fichermont convent in 1964 was the first of its kind and introduced the public to the elusive world of cloistered nuns.

The song Dominique topped the Billboard chart in 1963.

Photo from The Singing Nun Story.  Taken by Alain Clossen

Green Horzons apartment building at 144 Chaussee de Bruxelles, Wavre Belgium

Deckers committed suicide in apartment 47 B along with Annie Pécher .

Jeannine Deckers' companion of 25 years, Annie Pécher . Annie's book on psychomotor therapy with autistic children is still being used as a reference tool.

Pécher  commited suicide with Deckers in their apartment in 1985.

Deckers at monastery retreat 

Jeannine Deckers and Annie Pécher in the workshop near Annie's school where Jeannine painted and assisted with classes. 

Performing as Luc Dominique

Watercolor Prints Signed by Sr. Luc Gabriel

Many fans have contacted me through the years asking about watercolor prints signed by Sr. Luc Gabriel depicting convent life.  Some prints have the intitals SLG. 

They are indeed painted by Soeur Sourire while she was a novice at Fichermont convent. The prints are of good quality making many believe they are originals , however, the Dominican order owns the original paintings.

The prints were included in the first two record albums released in the United States in 1964, Dominique and Her Joy, Her Songs.  

The Singing Nun Story: the Life and Death of Soeur Sourire 

The only English language biography available in the world

ISBN-10: 1479265802

ISBN-13: 978-0578906010

"Chadwick is striking in her pursuit and defense of the truth with regard to the person beneath the habit and the songs."

The Singing Nun Story by D.A. Chadwick

Reviewed by Janet Green for Readers Favorite

When you think of a singing nun, visions come to mind of a habit-clad woman dancing in a field of wildflowers on a hill, spinning happily with palms up, belting out a healthy hymn. But the story of the singing nun is anything but that vision. It is a portrayal of the few spots of joy and the consuming tragedy that was this young nun's life, stopped short by suicide, and an inability to feel accepted in a world outside the convent. In this updated biography, D.A. Chadwick compassionately reveals the tumultuous, angst-filled journey traveled by Jeannine Decker, Soeur Sourire (Sister Smile). Through journals, photos, interviews, and other well-documented research, we come to know this nun and her partner Ann Pecher, who many would say was Decker's lover as much as best friend. 

Chadwick is striking in her pursuit and defense of the truth with regard to the person beneath the habit and the songs. Soeur Sourire, as Decker preferred to be known, was tragic in character, constantly second-guessing herself, her talents, her commitments, her sexuality, and eventually her ability to survive the overwhelming stressors that were continually dealt her. Through her ordeals, Ann faithfully would join her, even to the very end in her own suicide alongside Decker. For a passionate and well-turned biography, this novel is recommended for its fluid reading and what is probably the closest thing to the truth ever written about this historical figure, Soeur Sourire, the Singing Nun.


Up Date: New Documentary on Soeur Sourire!

This summer a new film on the Singing Nun will be released in France by,  Charles-Antoine de Rouvre who is a French documentary director. 

He has been commissioned by the European Cultural TV channel ARTE to direct a 52 minutes documentary on Jeannine Deckers with Zeta Productions.

 I did an interview in February 2021 by Zoom since Covid-19 put a stop to flying to Paris with Aaron Chervenak as the cameraman, audio tech and director. He was great and fun to work with. The documentary will air in Europe this summer.